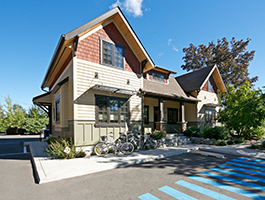 Fortus Realty is a closely held brokerage that was founded on a solid reputation based on honesty and integrity. We offer a different approach to real estate for clients who value an independent brokerage offering true representation and ethical practices. We are proud to be home to some of the finest, most skilled, and reputable agents in the industry. We foster and promote the strong values and principles that guide us in making positive differences in our clients' lives and in our community.
Fortus Realty: We're personalized, not franchised.
VISION
A team of empowered Real Estate professionals that make up the region's most trusted brokerage.
MISSION
Fostering long-term relationships by serving clients with advocacy, experience, and integrity.
Core Values
Honesty, Quality, Integrity