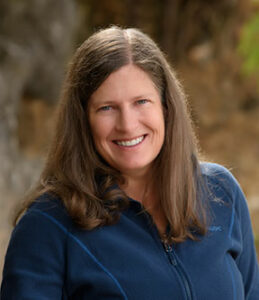 Denise Lundy has been a leader in the local real estate community for twenty years and has a background in real estate appraisals and as a project manager for a custom home builder to complete her diverse skill set. Denise believes that surrounding yourself with quality people brings everyone up and has sought out the industry's most diligent, thoughtful practitioners to form the Fortus team.
She has served as Board President for the Coeur d'Alene Association of REALTORS®, and served on the MLS and Realtor association board for many years. Presently, Denise chairs the grievance committee (hearing ethics complaints) for the state of Idaho's association of Realtors.
Denise was awarded 2016 Realtor of the year for the entire state of Idaho and was awarded 2016 Realtor of the Year for the Coeur d'Alene Association of Realtors.
Passionate for trails and parks, Denise has served the North Idaho Centennial Trail Foundation for many years as a board member and executive committee member.
Denise supports many non-profits around the region and state and values the relationships with community leaders, businesses, and colleagues in the industry.
In her spare time, she is an avid outdoors person and enjoys hiking, backpacking, alpine skiing, Nordic skiing, cycling and walking her Goldendoodle.
Denise is proud of the firm's commitment to quality, honesty and integrity and the caliber of people she has the opportunity to collaborate with in Fortus' agents, staff, and clients.